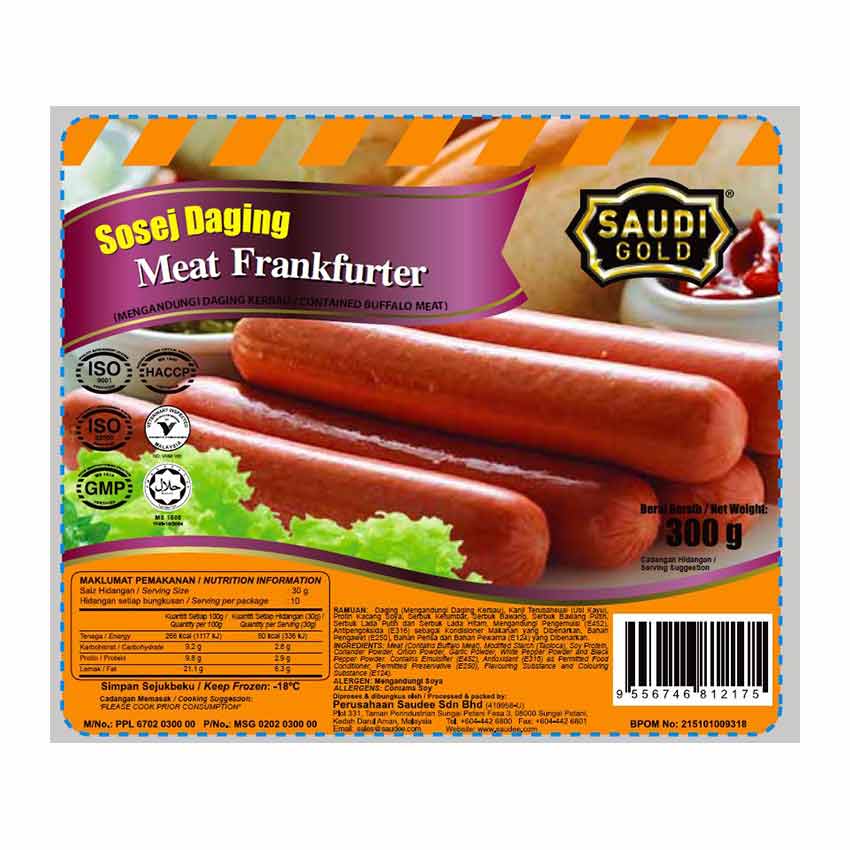 Meat Frankfurter
Contains buffalo meat
300 g | Keep Frozen: -18°C
Allergens: Contains Soy and Sulphite.





Meat (Contains Buffalo Meat and Chicken Meat), Modified Starch (Tapioca), Soy Protein, Coriander Powder, Onion Powder, Garlic Powder, White Pepper Powder and Black Pepper Powder.
Contains Emulsifier (E452), Antioxidant (E316) as Permitted Food Conditioner, Permitted Preservative (E250), Permitted Seasoning and Colouring (E124).
Please cook prior to consumption.
Serving Size: 30 g | Servings per Package: 10
Quantity per 100 g
Quantity per Serving (30 g)
Energy
266 kcal (1117 kJ)
80 kcal (336 kJ)