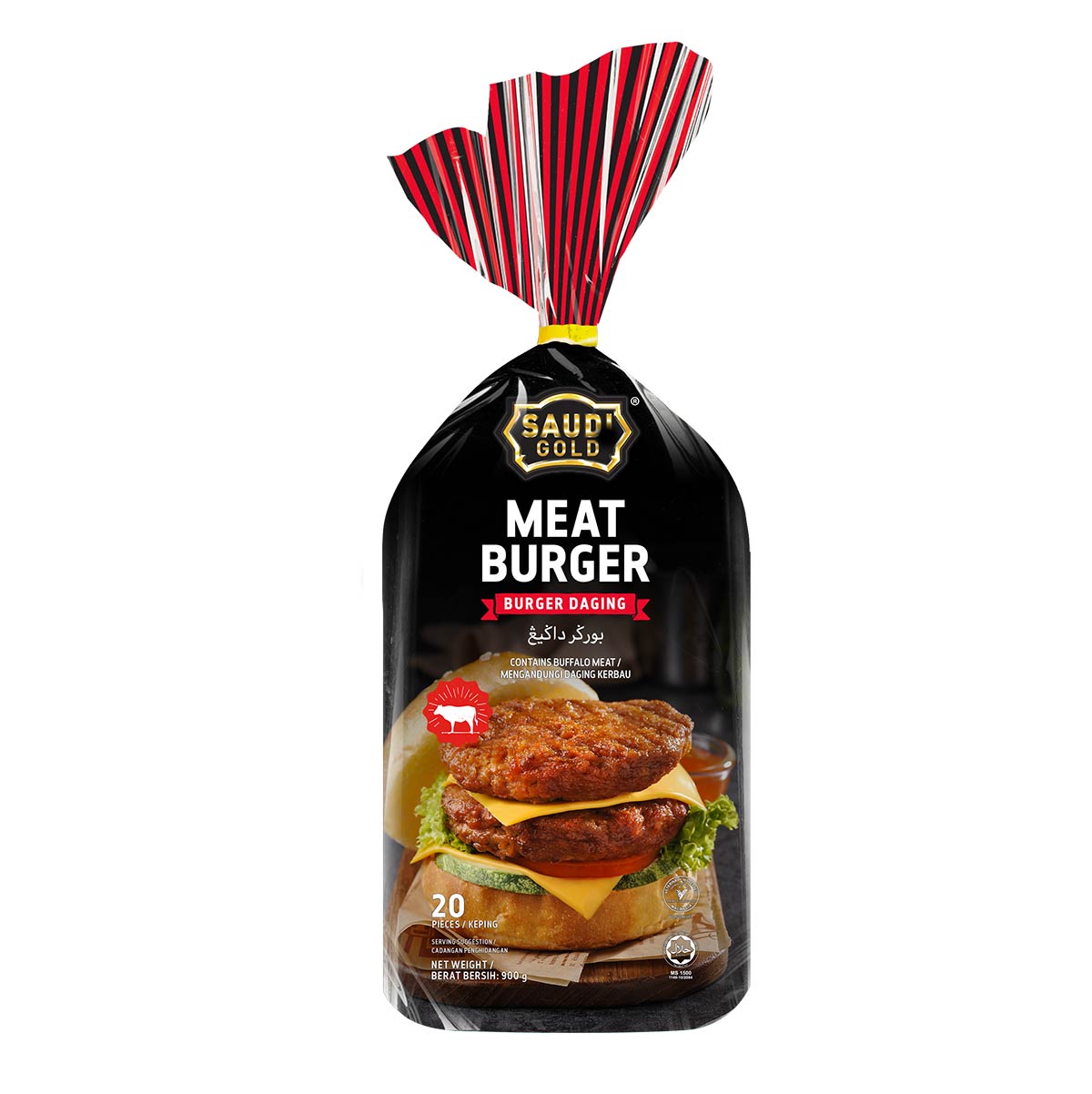 Meat Burger
Contains buffalo meat
900 g, 20 pieces | Keep Frozen: -18°C
Allergens: Contains Soy, Egg, Wheat (Gluten), Milk and Sulphite.





Meat (Contains Buffalo Meat), Soy Protein, Modified Starch (Tapioca), Palm Oil, Curry Powder, Salt, Hydrolysed Vegetable Protein, Sugar and Garlic Powder.
Contains Monosodium L-glutamate (E621), Disodium 5′-inosinate (E631), Disodium 5′-guanylate (E627) as Permitted Flavour Enhancer, Emulsifier (E452), Transglutaminase as Permitted Food Conditioner, Permitted Colouring (E124), Permitted Flavouring and
Seasoning.
Heat the pan with a little oil.
Without defrosting the Meat Burger, pan-fry for 3-5 minutes.
Ready to serve.
Serving Size: 45 g | Servings per Package: 20
Quantity per 100 g
Quantity per Serving (45 g)
Energy
300 kcal (1260 kJ)
135 kcal (567 kJ)