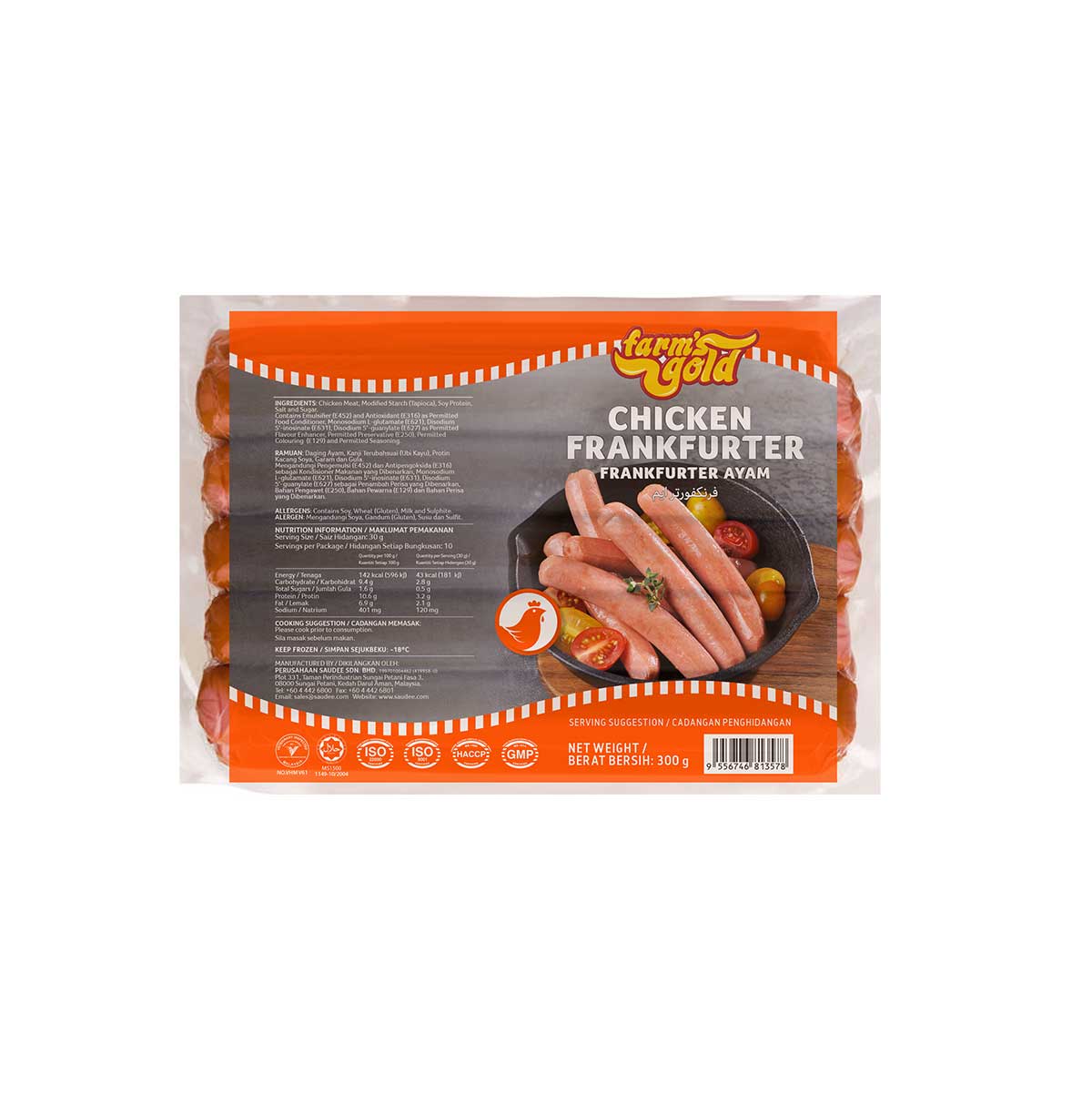 Chicken Frankfurter
300 g | Keep Frozen: -18°C
Allergens: Contains Soy, Wheat (Gluten), Milk and Sulphite.





Chicken Meat, Modified Starch (Tapioca), Soy Protein, Salt and Sugar.
Contains Emulsifier (E452) and Antioxidant (E316) as Permitted Food Conditioner, Monosodium L-glutamate (E621), Disodium 5′-inosinate (E631), Disodium 5′-guanylate (E627) as Permitted Flavour Enhancer, Permitted Preservative (E250), and Permitted Colouring (E129) and Permitted Seasoning.
Please cook prior to consumption.
Serving Size: 30 g | Servings per Package: 10
Quantity per 100 g
Quantity per Serving (30 g)
Energy
142 kcal (596 kJ)
43 kcal (181 kJ)